Introducing
Dr. J. Tanner Anderson!
Dr. J. Tanner Anderson was born and raised in the foothills of North Carolina. He received his undergraduate degree from Duke University where he competed as a high jumper on the varsity Track & Field team. Following his time at Duke, he went on to study dentistry at the University of North Carolina at Chapel Hill. After graduating dental school, Dr. Anderson remained at UNC where he received a Masters of Science in Orthodontics and Dentofacial Orthopedics.
Outside of the office, Dr. Anderson enjoys sports, music, hunting, fishing, and exercising. He is passionate about mentoring younger folks both professionally and personally. He regularly speaks to undergraduate predental societies that include students interested in pursuing a career in dentistry or orthodontics, and also volunteers as a high jump coach in his spare time. Dr. Anderson's beautiful fiancée, Danielle, will be joining him in New Braunfels after they are married in November 2021. Together, they enjoy exploring new places, cooking delicious meals, and relaxing outdoors.
Dr. J. Tanner
Dr. Anderson's mission is to instill confidence in each and every patient through the creation of a beautiful smile. He is a firm believer in the concept of continual learning—he is active in various study groups that focus on both orthodontic and interprofessional collaborative care. Dr. Anderson stays up to date with the current orthodontic literature, which allows him to adapt to the ever-changing orthodontic landscape. He looks forward to incorporating new technologies into everyday practice while maintaining an evidence-based approach to patient care.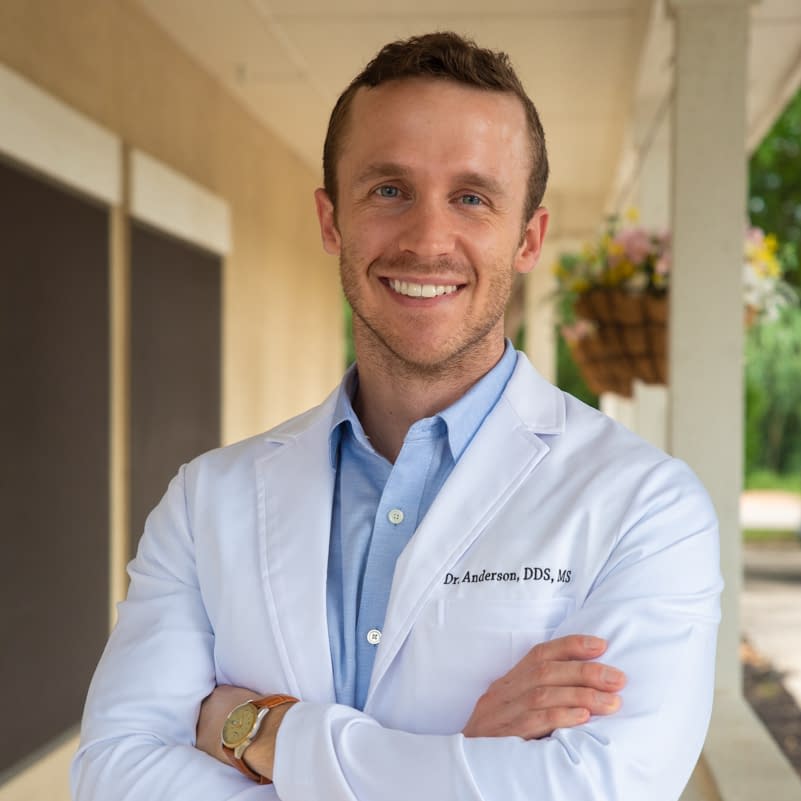 Anderson
Dr. Anderson hopes that each patient will feel welcome and valued at New Braunfels Braces. He is committed to treating each individual with respect, honesty, and dignity in their journey to a confident smile. 
Learn More About
Dr. Anderson