Dr. Anderson and the entire staff at New Braunfels Braces aim to provide you with the most comfortable and convenient orthodontic treatment possible. As your trusted providers of braces and Invisalign in New Braunfels, we've provided you with a list of guidelines that you should keep in mind as you proceed through your braces treatment. With this help, your treatment should go as smoothly as possible!
life with
brushing
We recommend brushing at least twice every day (once in the morning and once at night), though brushing after every meal is preferable. Make sure to brush thoroughly – brush all your chewing surfaces, your gums, and your tongue. We also suggest using a fluoride mouthwash. If your brushing habits are subpar, you may develop cavities or permanent white marks on your teeth.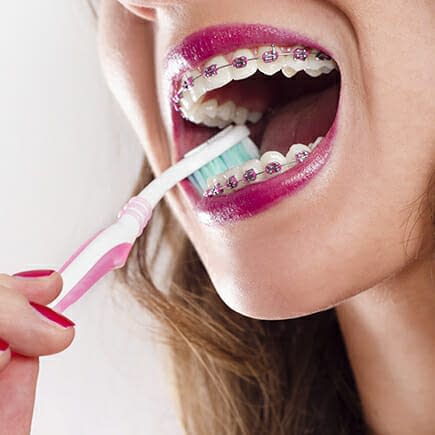 flossing
To get to the areas between your teeth that can't be reached with a toothbrush, we recommend flossing. Use dental floss every night to remove any plaque and food particles between your teeth. To make brushing simpler, you can use a reusable floss threader to get underneath the archwire.
braces