orthodontic
orthodontic treatment
in New Braunfels, tx!
At New Braunfels Braces, we're proud to help our patients achieve gorgeous new smiles through convenient, personalized orthodontic care. As a leading orthodontic practice serving New Braunfels, TX, we strive to customize treatment to suit the unique needs of each one of our patients. We're proud to offer a wide range of treatments for our patients – and we can customize treatment even further through the use of a range of orthodontic appliances.
elastics
Elastics are a vital part of treatment for many patients, as they're one of the principal methods we can use to shift the alignment of the jaws. We might use elastics to accomplish the following things in treatment:
Move the lower jaw forward to correct underbite
Move the lower jaw backwards to correct overbite
Shift jaw alignment to fix crossbite
Pull two teeth closer together to fix spacing issues
Most of the time, elastics will need to be worn at all times save for eating and brushing teeth, and you should change your elastics at least once per day. The most important thing to remember with elastics is that it's vital to wear them as directed. Even missing just one day can set back your treatment and compromise the process!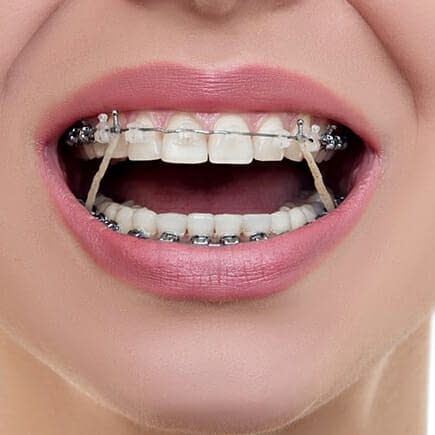 headgear
Orthodontic headgear is a powerful tool for correcting the smile, and it's especially effective for correcting severe overbite. The amount of time you'll need to wear headgear depends on the extent of tooth movement required in your case, but no matter what the treatment plan, it's critical to wear your headgear as directed. Failing to wear the headgear for the recommended number of hours each day risks slowing down your treatment, or worse, having your teeth regress to their original positions. While you'll need to be diligent in the hours you wear your headgear, don't forget to remove it when playing sports, eating, or brushing your teeth.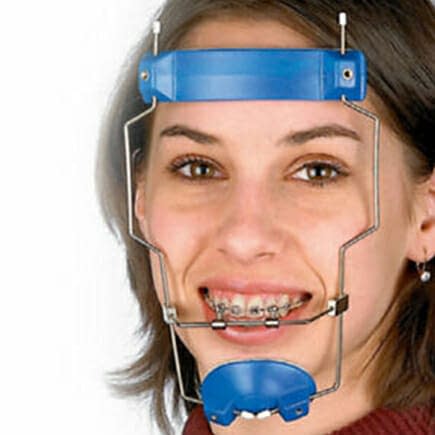 positioners
Positioners can put the finishing touches on your orthodontic treatment, nudging the teeth into the absolute perfect positions. When worn as directed, positioners often only need to be used for 4-8 weeks – and after you're finished, you'll have a brand new smile that'll last a lifetime.
rapid palatal
expander
A rapid palatal expander is a highly effective device that's attached to the upper molars and used to gently, painlessly widen the upper jaw. Palatal expansion is generally only used in early orthodontic treatment, as we can only expand the jaw during childhood, before the two halves of the upper jaw fuse together.
Palatal expansion is remarkably simple, effective, and comfortable – we'll provide you with a special key to turn the screw at the center of the device, which will help put gradual outward pressure on the two halves of the jaw. Over time, this pressure will push the halves apart, and the body will respond by growing new bone to connect them. With palatal expansion, we can effectively treat many problems that would require a much more complex treatment plan later on, including:
Crossbite
Crowding
Overbite
Mismatched Dental Midlines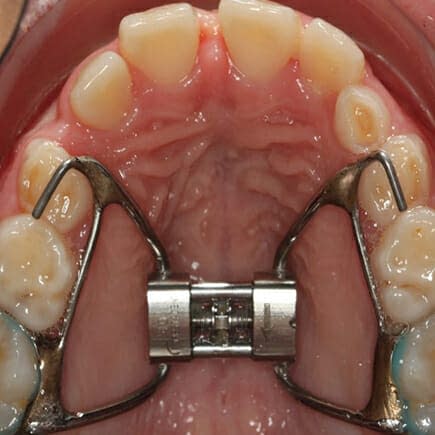 retainers
No matter what orthodontic treatment method you receive, retention will likely play a role. The retention phase is critical to cementing the changes we make and helping your smile last a lifetime. Retention is necessary because while your teeth will be in new positions at the end of treatment, the tissues supporting them have yet to adapt to those positions. Without a retainer, the underlying tissues will pull your teeth back to their old positions, erasing your hard work! Retention therapy usually lasts a minimum of 24 months, but much of that time only requires you to wear your retainers at night. With proper wear, your retainers will help ensure that your new smile lasts you a lifetime.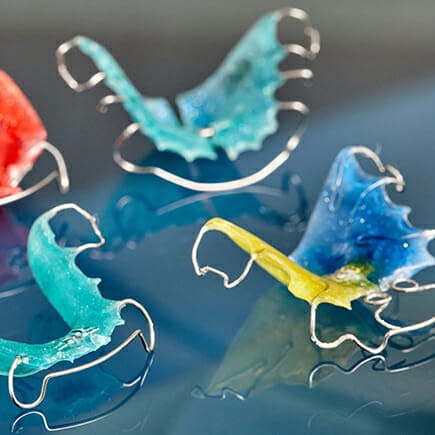 spacers
Spacers are small, simple elastic devices that we place between teeth to help move them apart and make room for bands. Spacers don't require much in terms of patient compliance, but they can fall out on their own in some cases. If a spacer falls out, try slipping some dental floss between the teeth to check if it needs to be replaced. If the dental floss slides easily between the teeth, the spacer has done its job – but if the dental floss gets stuck, there isn't enough room and we'll need to replace the spacer before placing bands.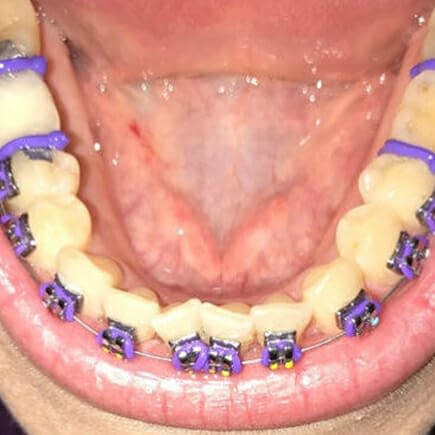 treatment