Early Orthodontic Treatment in
New Braunfels, TX
At New Braunfels Braces, our mission is simple: help our patients achieve beautiful, healthy smiles through quality, convenient orthodontic treatment. As a leading New Braunfels orthodontist, we're proud to serve patients of all ages with comprehensive orthodontic care including braces and Invisalign. Sometimes, though, the orthodontic treatment process needs to start early – and when that's the case, we offer early orthodontic treatment to help New Braunfels kids achieve great smiles.
CHILD
When Should I First Bring
my Child to the Orthodontist?
So, just how early is early orthodontic treatment? Chances are you're wondering when you should first take your child to the orthodontist – and we can provide an answer. In keeping with the America Association of Orthodontists, we recommend parents bring their children in for an initial evaluation at age 7. At this age, we can evaluate all tooth relationships and identify both current and future problems, allowing us to choose the ideal time for treatment. We won't always start orthodontic treatment at this early age, but evaluating early gives us the flexibility to plan ahead and begin treatment at the perfect moment.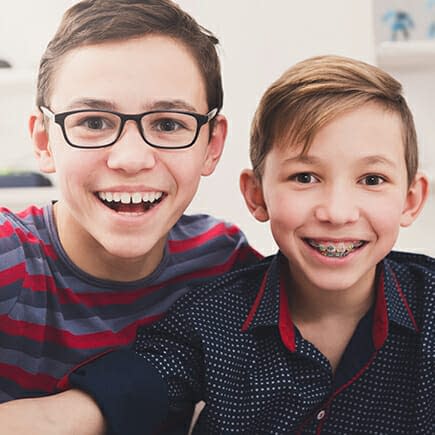 Why Age
Seven?
We evaluate at age seven because this is the age when the back bite establishes itself. Once the first molars grow in, your New Braunfels orthodontist can evaluate all the tooth relationships in the mouth, allowing your orthodontist to spot both current issues in the smile and things that may become a problem down the line. Then, depending on the specific needs of your child, your New Braunfels orthodontist may opt to begin treatment right away or continue observing your child's dental development until the perfect time for treatment.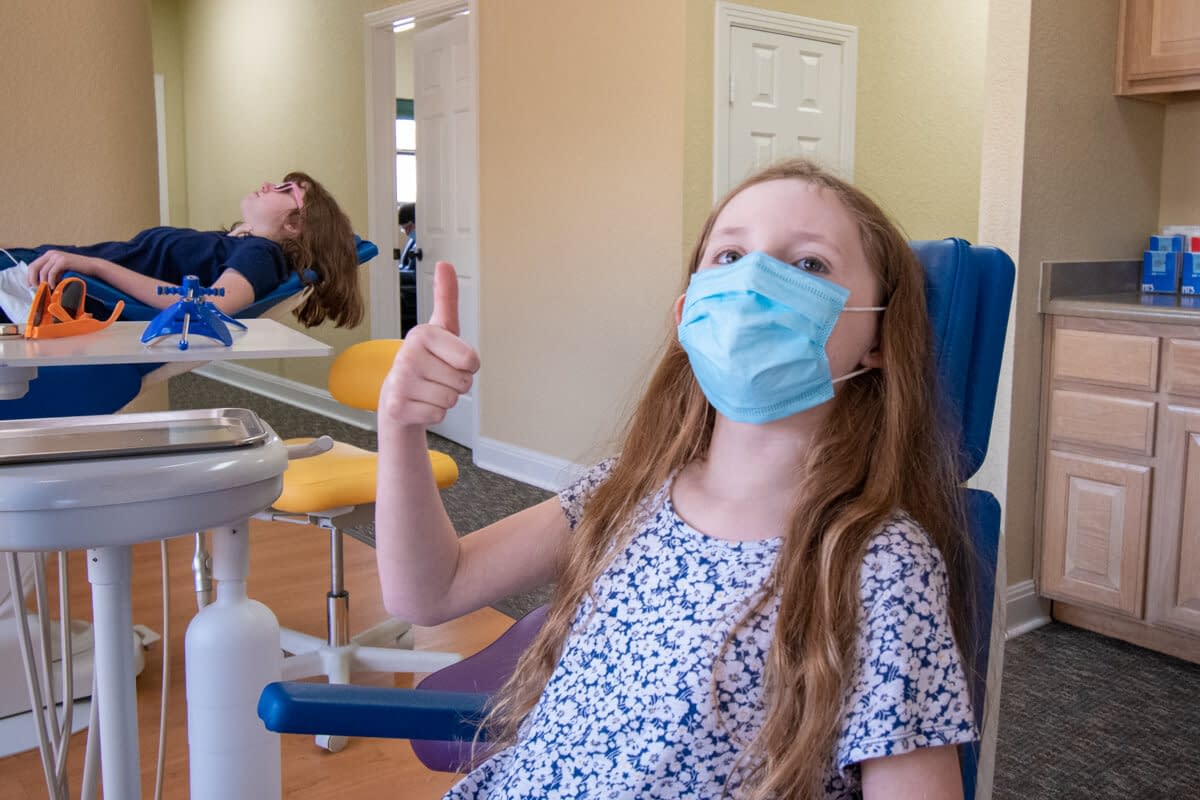 CHILD
Why Does My Child Need
Early Orthodontic Care?
Early orthodontic care isn't right for everyone – but for children who need it, it's the best option for achieving a great smile in the long term. In childhood, the bones of the mouth are more malleable than in adolescence, which allows us to use specialized devices to influence the growth of the jaw and achieve a better smile. In the long-run, this treatment helps to minimize the total time your child spends in braces, and it can prevent costly, extensive treatments like jaw surgery later in life.
For children who need it, early orthodontic care can come with a wide range of advantages:
Achieve a healthier, more beautiful smile
Prevent the need for oral surgery
Minimize total time spent in braces
Solve significant bite issues like crossbite, overbite, or underbite
Protect protruding front teeth from damage
Eliminate the need for tooth extractions
Influencer jaw growth and improve facial symmetry