Invisalign in
New Braunfels, TX
At New Braunfels Braces, we're proud to help patients in greater New Braunfels achieve better smiles through orthodontic treatment. As a family orthodontist, we're proud to treat patients of all ages at our practice – but the majority of our patients are teenagers. In the past, the only way for teens to achieve a new smile was through metal braces, but now there's a new option: Invisalign Teen. If you or your child is interested in Invisalign Teen in New Braunfels, we can help!
invisalign
what is
invisalign teen?
Invisalign Teen is a new orthodontic treatment option designed specifically for teenagers and based off the revolutionary Invisalign System. Instead of metal brackets and wires, Invisalign Teen uses clear, removable plastic trays called aligners to straighten teeth. Here's what you need to know about Invisalign Teen:
It's a virtually invisible way for teens to get a new smile without braces
Uses a series of removable, see-through aligners that fit directly over the teeth
No brackets, wires, or metal of any kind
Each aligner is custom-manufactured for maximum comfort
the invisalign teen
treatment process
Wondering how Invisalign Teen works? While every patient is different and the specifics of treatment depend on the orthodontic condition, Invisalign Teen treatment usually goes as follows:
Wear the aligners for 20-22 hours per day
Remove them only to eat, drink, brush, and floss
Wear each set of aligners for 2 weeks before switching to the next pair
With each new set, your teeth will gradually move to their new positions
Visit us for a checkup every 8-10 weeks
Treatment normally lasts between 6 and 24 months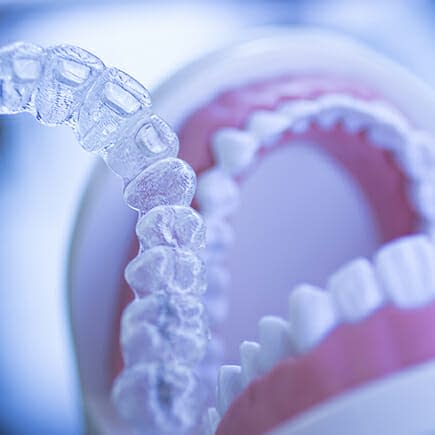 what can
invisalign teen treat?
In the past, Invisalign only worked for a limited range of orthodontic conditions – but thanks to advances in the technology, we can now use Invisalign Teen to treat a wide range of orthodontic problems. Whether you're seeking Invisalign in New Braunfels, we can use it to treat any of the following malocclusions:
Crowding
Spacing Issues
Overbite
Underbite
Crossbite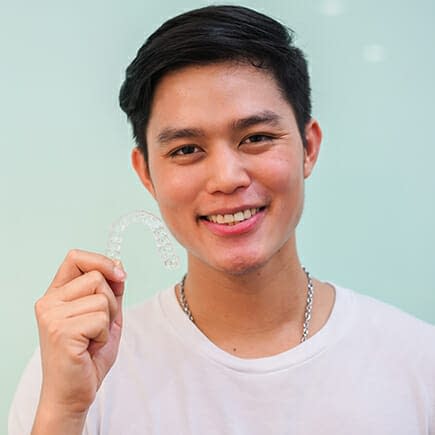 teen